Strong results for Haavind in the Chambers Europe guide
Haavind's aquaculture team moves up to band 1, which gives the firm five top-ranked practice areas in the guide for 2023.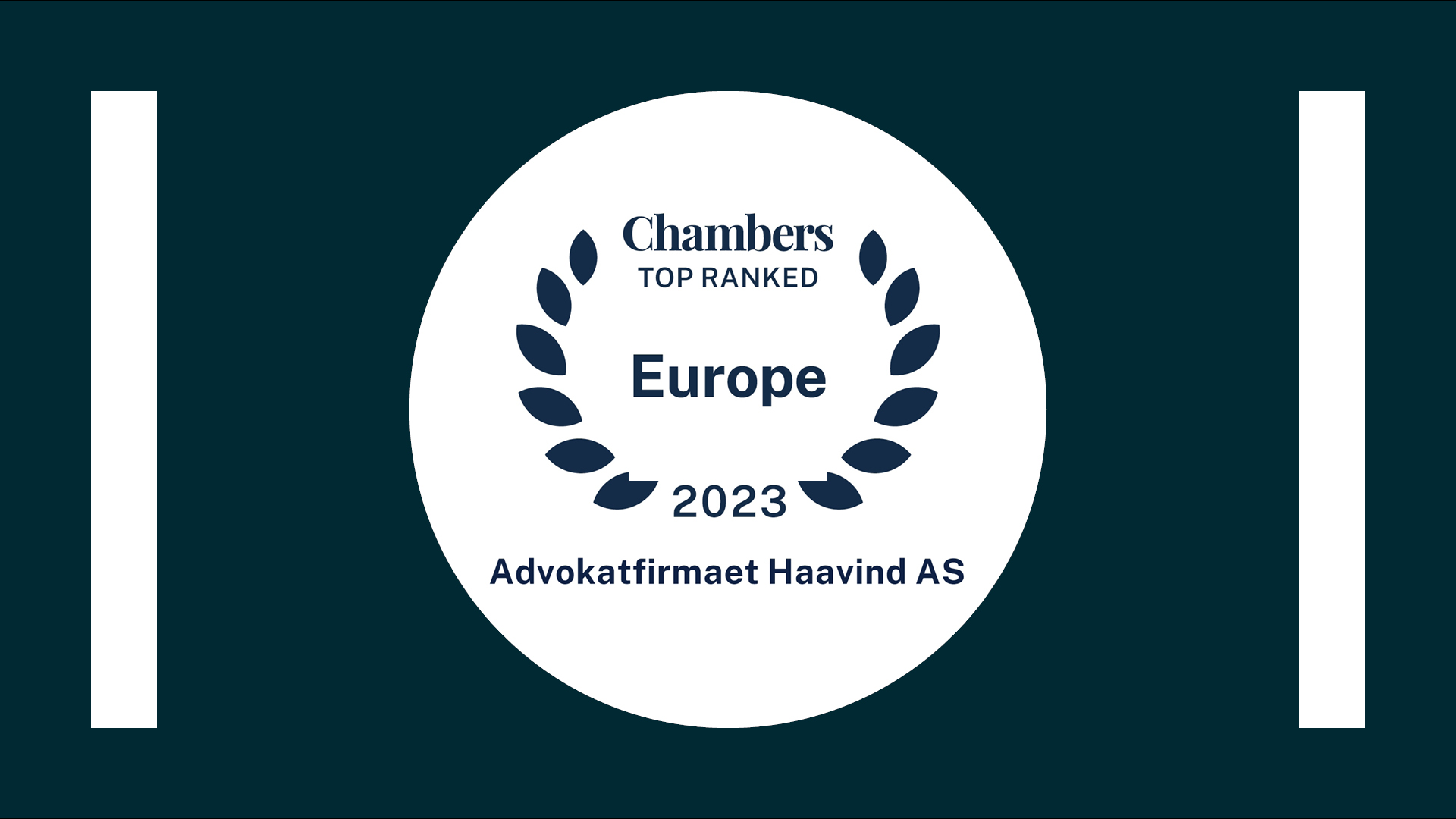 Haavind already has two high-profile partners within aquaculture, Bjørn Sørgård and Ida E. Johnson, and now the entire team is also recognised at the very top of the Chambers Europe guide.
– Our aquaculture department delivers high quality in all areas the industry demands. Aquaculture is a sector with strong growth, and we are pleased to see our team ranked among the best in the country, says Preben Brecke, managing partner at Haavind.
Haavind has four other practice areas ranked at the very top – all with a long-term and strong position in the market: Real estate, renewable energy, construction and employment consolidate their places in band 1 in this year's Chambers guide. Haavind is thus among Norway's five highest-ranked law firms.
– We are proud of the progress we have had in recent years in rankings both nationally and internationally. This is a clear sign that we deliver high-quality advice to our customers. Haavind's strategy of investing in key industries and sectors in Norway, an investment we believe gives our services an added dimension, is an important part of why we achieve good results. Many thanks to our customers who have given us positive feedback, and congratulations to the entire Haavind team, says Brecke.
There is also progress individually for Haavind: Aksel Tannum, who leads our renewables team, moves up to band 1, while partners Mikal Brøndmo (dispute resolution) and Arne Byberg (technology) also climb in their respective categories. Senior lawyer Kasper Formo Asplin, who joined Haavind in 2021, is ranked for the first time (banking and finance).
A total of 37 Haavind lawyers are individually ranked in the guide for 2023.