Haavind Digital
Technology and digital development are at the core of our business. Our digital services are easy to use and streamline collaboration processes.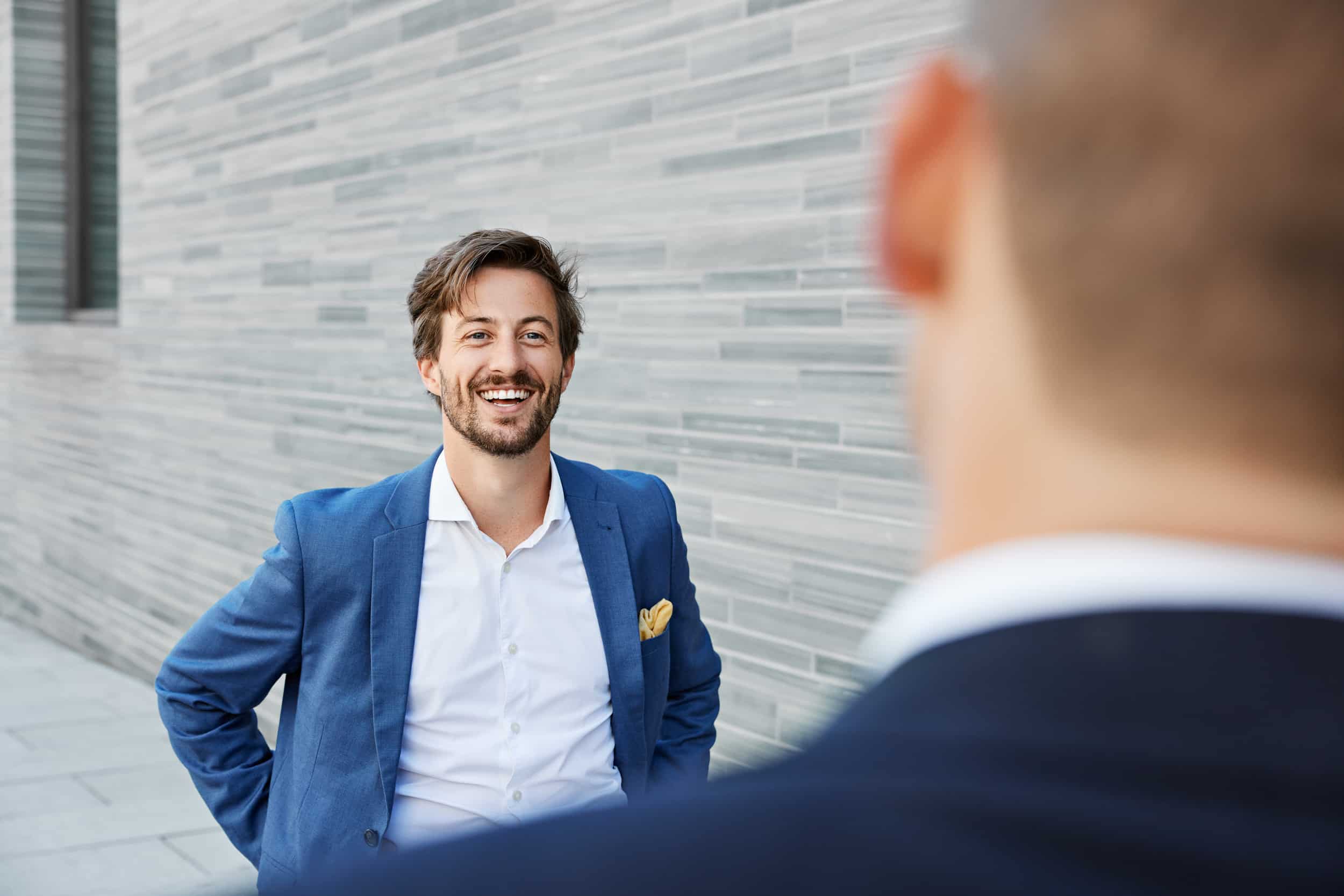 Digital transformation creates new opportunities and conditions for our customers, and also changes how we work in Haavind. Technology and digitalisation are at the core of our business.
Our philosophy is that technology should be used to serve humans, not the other way around. Digital solutions should simplify our work and help us provide better services more efficiently.
Below is an overview of some of the digital tools Haavind uses, and the development measures we have taken to ensure we deliver the most relevant and effective legal services possible.
Haavind Cortex
Much of the work we do as attorneys is to organizing contracts or other documentation and ensuring that everything is in place. It's often necessary to adapt this work to suit the particular case, but most of the time we can be more efficient by starting with existing templates. Throughout our years in practice, Haavind has developed an archive containing a wide range of templates, sample documents and checklists that help our attorneys work efficiently.
In order to streamline our work on agreements and other transaction documents, we have developed an advanced, automated platform that can generate documents based on the client's templates, or using our own.
Through automation, we are able to produce high-quality legal documents much more quickly than if we were to construct them manually.
Haavind Collaborate
Haavind Collaborate is our solution for online collaboration.
We use Haavind Collaborate together with our customers for effective communication, information sharing and project management. The platform is based on modules, can be customized for each project.
Applications
Haavind Collaborate has the following use areas:
Customer Portal
Check the status of ongoing cases- who is doing what and which costs have been incurred and/or billed.
Disputes
Collect and review the underlying information with the client, keep track of assigned tasks and sharing of draft documents.
Transactions
As an online space for due diligence, the project management functionality is used to assign and follow up tasks. Draft and review of transaction documents.
Company Archive
Archive of company documents and contracts.
Other projects
Haavind Collaborate is highly flexible, due to its modular structure, and is suited for most projects.
Functionality
Haavind Collaborate has the following functionalities:
File sharing
Preview, version log and control access
Tasks
Distribute tasks and view the status of execution
Case Contacts
Overview of all project participants and contact information
Datasheet
Keep track of structured data
Notifications
Individual configuration of reminders and other messages
Audit Log
Tracking of changes made to documents
Wiki & blog
Effective sharing of information
Calendar
Project calendar showing meetings and tracking milestones
Q & A
Control access to information through questions and answers
Visualization
Overview of graphs and charts
Automation
Automate repetitive tasks
Advanced access management
Access to all items is adjustable
Haavind data suite
Due diligence is an important part of carrying out legal transactions and financing processes. Updated tools are needed to carry out reviews efficiently, both for the facilitator and the buyer.
In Haavind we use the Haavind Data Suite, an online space for large and small transactions. As we own the technology, we can reduce costs and work more efficiently in each case.
Haavind Data Suite is an advanced online solution that helps carry out efficient and safe company reviews.
Haavind Data Suite has the following functionality:
Advanced management of access
Q&A
Notifications of changes, such as new documents being added, new questions, etc.
Two-factor authentication for security
Haavind Data Suite is part of Haavind Collaborate, which is Haavind's digital interaction tool.
Haavind client portal
Clients can easily keep track of the projects we are working, as well as accrued costs, in the Haavind Client Portal.
The platform simplifies the exchange of information, updates to information and documents, and allows us to share calendars and tasks.
All projects and status are displayed on one interface, along with an overview of incurred and invoiced costs.
Haavind Customer Portal is part of Haavind's digital interaction tool, Haavind Collaborate.
Haavind AI-tool and Ediscovery
In larger litigation cases or investigations, there is often a need to review a large number of documents and e-mails.
Haavind E-discovery helps us to assure quality and streamline the review process.
E-disovery tools enable advanced search, automatic categorization and efficient retrieval and production of relevant text. In addition, the tools remove duplicates and non-relevant documents. This allows us to review many documents, in an efficient and accurate way.
Through our partners, we have access to several tools and choose those that are the best fit for each case.
Haavind Model
In Haavind, all major assignments are structured according to the "Haavind Model" – a modern method for planning and executing legal assignments. The model has been developed according to recognized project management principles and our own practical experience.
With this platform for project and task implementation, we ensure that each case is built on professional project management structure, and that there is good communication and interaction with our client and other involved parties. This means good and predictable processes and time-efficient deliveries.
The Haavind Model is designed around the following steps:
Onboarding
Our team works closely with the client to establish goals and objectives, in accordance with your needs and expectations
Together with our client, we develop a project plan with key deliverables, timeframes and price estimates, to provide predictability and a shared focus
It is important to us that preferred methods of communication, collaboration and division of work agreed upon before a project begins
Haavind Collaborate and other tools and templates are used to plan, structure and form the framework for the project
Project Execution
We work with the client to ensure progress is made according to the project plan
The project team keeps the customer updated to ensure that we continue to meet needs and expectations
We provide regular status reports with valuable information on progress, responsibility, deviations, risks and cost to ensure predictability and focus
Haavind Collaborate and other tools and templates are used to track projects and tasks, and report on cost and progress
Delivery
Deliverables are finalised and handed over to the customer
All deliverables are high-quality legal solutions, delivered on time and in accordance with the project plan and expectations
Our team will contact the customer post-delivery to follow up on any outstanding items
Evaluation
We always ask for feedback and conduct an internal evaluation of the project – to learn from experiences, transfer knowledge and further improve our services and client relationships